Since its release on Nov. 21, the iOS and Android game "Animal Crossing: Pocket Camp" has skyrocketed in popularity.
The mobile game is nostalgic for Animal Crossing fans, a reminder of the childhood game played on the Wii or Nintendo DS. With similar controls to the original console games, "Animal Crossing: Pocket Camp" brings back the joy of growing friendships with cute animals, exploring the orchards and rivers of the district and browsing stores to customize characters and homes.

"Pocket Camp" features a twist on the original town building game to better suit a mobile audience. With rotating campsites for both animals and friends rather than permanent homes, the game becomes more dynamic, rather than a cumulative process to create the best town.
The customization is limited to a single campsite and camper, yet that is perhaps the best part of the game. Despite the limited space, customization has great potential, allowing users to make unique "Animal Crossing" characters with features that can be changed even after the camping journey began. Campsites can be lavishly decorated with coordinated designs or with the exclusive Christmas furniture that can be crafted using candy canes, which could be collected during the December event. Players can also create questionable lamp cults or prisons at their campsite.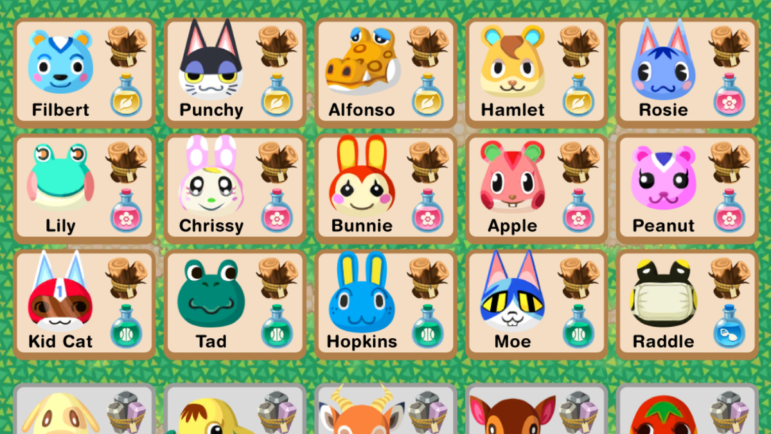 "Pocket Camp" creates a greater emphasis on making friends with the animals by giving gifts of bugs, fish and fruit. Overall, the game concentrates on wholesome community building and errand running.
However, this focus is where the game begins to grow dull. The only way to progress in the game is to complete the quests given by animals, get lots of friends to play the game with you, and to accomplish the goals given by the campsite guide, Isabelle, in a limited time frame. The pleasure of planting trees and flowers, visiting the museum and the ease of traveling from one location to another is gone in this mobile game. The dialogues and cutscenes after awarding presents are incredibly repetitive and take far too long. Additionally, because of the lack of variety, "Pocket Camp" loses steam after less than a week, especially as leveling up becomes more time consuming and the repetition of doing things for animals with little reward gets tiresome.
At the end of the day, are the infinitely long cutscenes and monotonous conversations worth the friendship of some rendered animals behind a phone screen?