After Camila Cabello's bitter split from the pop girl group Fifth Harmony in Dec. 2016, many weren't sure where Cabello's music career was headed. She released singles "Crying in the Club" and "I Have Questions" last spring, which some thought were early indicators of Cabello becoming another mainstream pop singer.
However, Cabello released two more singles at the end of the summer: "OMG" and "Havana." The earlier had a purely synthetic beat and was too electronic to be catchy, especially with Quavo's appearance. However "Havana" was, and still is, a massive hit, even making it to former President Barack Obama's list of favorite songs for 2017. The single highlights Cabello's roots with its Cuban inspired beats and lyrical story, yet most enjoy the song for its laid back catchy rhythm — perfect for salsa dancing. Despite having released four singles before her album, "Havana" is the only one that appears on "Camila," and rightfully so. Cabello's music style has changed since the release of her other singles. While she still maintains the emotion and vulnerability in her voice, she has found her identity in nuanced lyrics and catchy Latin-influenced beats.


The newly reinvented star's singing prowess is best showcased in "Never Be the Same." Between the breathy high chorus and deep raw verses throughout the song, Cabello's stunning contrast keeps the audience listening to her every word.
"In the Dark" presents a similar vulnerability where Cabello sings about how she wants someone to open up to her. In contrast to "Never Be the Same," she doesn't use crazy high and low notes to make her point, but sings effortlessly to express a conversational tone. Throughout the track, Cabello questions, "who are you in the dark? Show me the scary parts."
"Something's Gotta Give" and "Consequences" are the album's piano ballads, but they don't feel like slow drags. "Something's Gotta Give" has the same base for a raw emotional track as "In the Dark," but stumbles with an emphasis on the chorus. The verses are too short, yet still lyrically beautiful. "Consequences" also features intricate lyrics, as it's full of contrasts to show the repercussions of loving someone. The track feels reminiscent of Cabello's single "Bad Things," which she released with Machine Gun Kelly weeks before leaving Fifth Harmony.
While "All These Years" and "She Loves Controls" are catchy, their choruses are overwhelmingly repetitive and lack a lyrical depth. "She Loves Control" hooks the audience with a layered airy guitar opening, but it's hard to tell whether Cabello admires the person she sings about or throws shade at her former band members. In "Camila" Cabello, like many pop artists, puts an emphasis on the rhythm and sound of songs, rather than their message.
But then "Real Friends" offers an important message. Cabello sings about how her current friends "let her down" and she feels the need to move on. The theme appeals to many young adults who are trying to find their voices and figure their lives out, making 20-year-old Cabello feel relatable.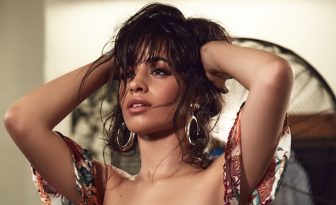 Cabello's youth also shines in "Inside Out" and "Into It." "Inside Out" once again pays homage to Cabello's Latina roots with steel drums and a few scattered Spanish words. However, the lyrics detract from the upbeat tone, as Cabello repeats and repeats "I want to love you inside out." Her blinding optimism is admirable, but the track needs more than just one cute line. "Into It" opens up Cabello's adventurous side while she expresses how she doesn't mind getting into trouble. It is a fun light-hearted single, even though it lacks significant meaning.
On "Camila," Cabello is still finding her sound as a solo artist. She has all the tools to put together a perfect record, but not every track on this album contributes to her brand. However, Cabello is young and has already hit number one on a couple Billboard charts with her recent releases, so it's clear "Camila" serves just as a base for Cabello to define her sound in the coming years.